Dentist Southbridge VA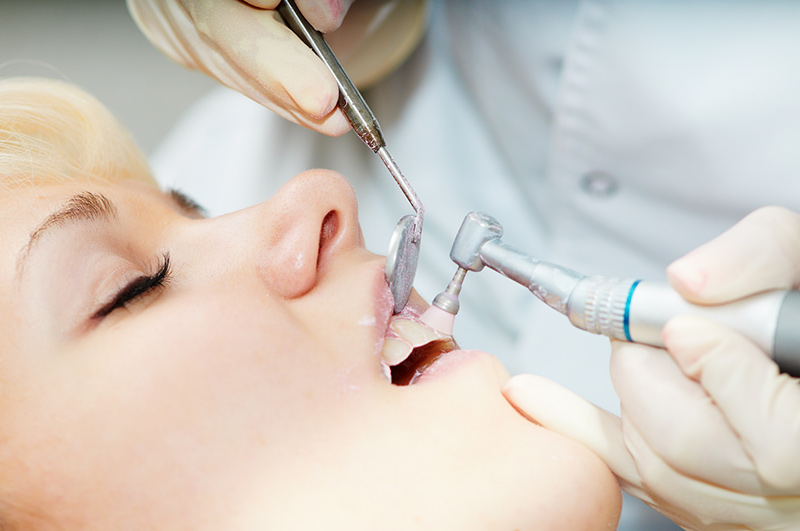 Why are scheduled dental checkups important?
Regular dental checkups are very important. In addition to good oral hygiene, they are essential to maintaining the health of your teeth and gums. Dental check-ups usually take 30 minutes to one hour, and we suggest scheduling two of these checkups a year. Without proper care of your teeth, you run the risk of gum disease which can lead to tooth loss and additional problems. Gum disease, called periodontal disease, is an infection of the tissues that supports all your teeth. Our dental technicians at each scheduled checkup will measure the depth of the shallow v-shaped crevice (called a sulcus) between your tooth and gums to identify whether you have gum disease. We then will then discuss a dental program to eliminate the gum disease.
---
Cosmetic Dentistry Southbridge VA
Are you ready to make a new smile?
Kori Family Dentist can help patients achieve their new smile. Our dentist is trained in the art and science to provide the best in smile enhancement, restoration, and maintenance to ensure optimal dental health. Using state of the art technology and advanced materials, we can work to create a beautiful, natural smile which is healthy and strong. The office can treat missing teeth with dental implants, chipped teeth with crowns, discolored teeth with advanced teeth whitening, or crooked teeth with ClearCorrect.
Can veneers eliminate gaps?
A veneer placed on top of the teeth can correct a natural gap or one which is the result of an accident. Veneers are a very popular solution because they are very natural looking keeping the same look of your teeth. Veneers are thin, custom-made devices made of porcelain, designed to cover the front surface of teeth.
---
Teeth Whitening Southbridge VA
How do we whiten teeth?
Tooth whitening enhances the brightness and fullness of your natural teeth. The lifespan of whitened teeth can range from 4-12 months, depending on the type of treatment used and your consumption of food and drink that can easily stain teeth (such as blueberries, coffee, and tea). To keep your teeth their whitest without undergoing tooth whitening treatment, practice good oral hygiene.
The benefits of a dentist teeth whitening program.
Dentist programmed teeth whitening procedures provide better tooth whitening results than buying less expensive store bought kits. Two types of procedures are available:
In-office procedure that can whiten teeth in about 5 to 10 shades in roughly 50 minutes.
You can purchase a take-home kit that contains a higher concentration of the whitening agents than a store-bought kit. It will be very easy to use and we will give you instructions.
We find our patents to be more satisfied with the results of a dentist provided kit than one from the store.

---
Teeth Fillings Southbridge VA
What are fillings?
Fillings are a material that restores a tooth that has been damaged by decay, fracture, or wear. With regular checkups we can find these problems and take action in the early stages before the damage spreads requiring more invasive and expensive dental procedures. If you tooth becomes sensitive to cold or hot water that is a common warning sign of enamel loss due to tooth decay. If you notice new or increased sensitivity, you should call us immediately and make an appointment.
What are fillings composed of?
Our dentist will discuss several options available for fillings. The factors affecting the type of filling include the extent of the damage, whether the person has allergies to certain materials, wherein the person's mouth the filling is required, and how much the material will cost. We typical used 2 types of fillings include:
Composite resins are color matched to teeth and are employed where a natural appearance is desired. Composites may not be ideal for large fillings because they can chip and wear over time. They can also become stained and usually last from 3 to 10 years
Porcelain fillings are referred to as inlays or onlays. They are made to order in a lab and then bonded to teeth. They can be color matched and resist staining. A porcelain filling will cover most of the tooth, and they cost about as much as gold.
Our dentist filling procedures?
After a thorough exam of your teeth, gums and supporting bone structure our dentist will discuss treatment options with you and answer all your questions. The dentist will discuss treatment options and the patient will agree to a treatment using the best filling material.
---
Pediatric Dentist Southbridge VA
Our office provides a fun and child-friendly place
Dr. Kori welcomes children of all ages! Our child-friendly environment and specially trained staff will make you and your child's visit fun and comfortable every time. We care about providing you and your family with a positive dental experience. Our office is trained and certified to provide a wide variety of dental services including dental cleanings and exams, dental hygiene, fluoride treatment, sealants, digital x-rays, orthodontic care and more.
Early Child Dental Prevention.
It is our main priority to ensure your child's comfort at each and every visit to our practice. We provide exceptional preventive care for your children, including dental exams, cleanings, and education on proper dental hygiene. Early detection of dental problems is essential to gain optimal oral health. It is recommended by the ADA that everyone, including children, should visit the dentist at least twice per year. Children should have their first dental visit by age one.
Comprehensive Child Dental Care.
You and your family will find comfort in knowing that our staff is trained and certified to provide a wide variety of pediatric dental care and services. Call us today to discuss your child's dental issues.
---
Endodontics Southbridge VA
Endodontists are dental specialists educated in saving teeth and committed to helping you maintain your natural smile for the rest of your life. Their advanced training, specialized techniques and superior technologies mean you get the highest quality care with the best result—saving your own natural teeth!
What are the trouble symptoms?
Come into the office if you experience any of these symptoms:
A tooth abscess
A tooth which is tender
Pus in or around the tooth
Swelling or tenderness in the lymph nodes under the jaw
Tooth or gum pain, discoloration, or prolonged sensitivity to heat or cold
Occasionally, an endodontic problem doesn't present any symptoms. In these cases, an x-ray is often taken to determine if more serious treatment is needed.
---
Dental Crowns and Bridges in Southbridge VA.
Dr. Kori is conservative in her treatment recommendations, when your tooth has failed or is in need of repair beyond the scope of what a dental filling can restore, she will recommend a dental crown for you.
What Is a Dental Crown?
A dental crown is custom designed to replace your damaged, injured, or infected tooth while protecting the integrity of your root. It fits over your remaining natural tooth structure like a "cap," essentially giving you a brand-new tooth made of high-quality porcelain. Dr. Kori custom blends your tooth so it naturally completes your smile and no one will notice your dental work.
When Does a Dental Bridge Work?
For patients missing one or more adjacent teeth, a dental bridge is a good solution.
A bridge will anchor to your healthy teeth with crowns and utilize prosthetic teeth to literally "bridge the gap" left by your missing teeth. Dr. Kori combines both skill and artistry to construct a bridge that matches your existing teeth.
If your smile is in need of repair, Dr. Kori can discuss your options with you, so that you are empowered to make an educated decision about which treatment is best for your needs. Contact our office "link to email form) today to learn more about how we can help restore your smile.
---
ClearCorrect Aligner System Southbridge VA
ClearCorrect is a clear aligner system used to straighten teeth as an alternative to traditional braces. Similar to other clear aligner brands (like Invisalign) available to dentists or orthodontists certified to offer them to their patients, ClearCorrect straightens teeth using a series of clear, custom-made, removable aligners that gradually move teeth a little bit at a time, eventually correcting the teeth and smile to elicit a new, revitalized look.
What you should know?
Your records — including impressions, photographs and radiographs, along with a prescription for your custom-made aligners — are sent by your dentist to the ClearCorrect laboratory, where an exact 3-D model of your teeth is created. Your treatment team then maps out a complete treatment plan showing the gradual realignment that will reposition your teeth from their current position to where your dentist wants them to be.
How it works?
ClearCorrect treatment involves four phases of aligner therapy. Each phase requires a new set of aligners that are worn for a three-week period. The time between each phase allows for control and flexibility. ClearCorrect aligners are worn all the time, except when eating and drinking, or while brushing and flossing.
After wearing each aligner set, results will be noticeable as your teeth begin slowly adjusting and aligning to your desired smile. Periodic check-ups with your dentist are required so your progress can be evaluated and you can be given the next set of aligners. This sequence will continue until you have achieved your new smile.
Who can benefit?
ClearCorrect currently is available to treat adults and teenagers. (Compare with Invisalign Teen.) Children who might not have all of their molars and senior citizens who present with more complicated dental cases also may be candidates for ClearCorrect, but should consult with their dentists to determine the treatment option that best suits their needs.
ClearCorrect can be used to treat the following orthodontic conditions:
Crooked or turned (rotated) teeth
Crowded teeth
Overbites
Spacing between teeth
Underbites
In cases where ClearCorrect is not suitable for certain misalignment cases or complex bite problems, traditional orthodontics can be used. However, traditional metal braces are attached to the teeth and adjusted periodically by your dentist, and they are not removed until your treatment is complete. Also, traditional braces might hinder your ability to perform routine oral hygiene tasks and might interfere with eating and speaking.
On the other hand, the aligners are custom fit to your teeth to provide an irritation-free treatment, with nearly no adjustment discomfort.

---
Periodontal Disease Treatments Southbridge VA
What is periodontal disease?
Periodontal disease is a bacterial infection of the gums and tissues which surround the teeth caused by the buildup of plaque and tartar along the gum line. This buildup occurs when the teeth are not routinely brushed and flossed. Medical issues and even consuming too many sugary foods or drinks can also contribute to the condition. There are two major types of periodontal disease: gingivitis and periodontitis. Periodontitis can lead to tooth loss and serious health problems.
Periodontal disease symptoms?
Periodontal disease is called the "silent" disease because obvious symptoms, particularly pain, don't frequently present themselves and typical symptoms can include:
A change in the way the teeth fit together when biting
A sore or irritation in the mouth which doesn't get better after two weeks
Bleeding gums when brushing teeth, flossing, or biting into hard food
Bridges, fillings, or partial dentures which no longer fit properly
Continuing redness, puffiness, tenderness, or swelling of the gums
Gums which are pulling away from the teeth
Loose or separating teeth
Persistent bad breath or metal taste in the mouth
Pus between the gums and teeth
Treatment for periodontal disease?
Our dentist will take into account several different things when treating periodontal disease. A great deal will depend on the stage of disease and the amount of deterioration affecting the gums, supporting tissues, teeth, and bone. Treatments can include scaling and root planing and periodontal surgery in some cases.